Online

• Connect from your place with experienced teachers, based on your own needs.
• Prepare for the exams like the rest of our students
• The complete online tutorial!
1. Live teaching 2. Special individual and group lessons 3. Preparation for the exams of all B1- C2 level degrees 4. Repetition of lessons 5. Notes via e-mail

Online courses are the most modern integrated solution in education. Utilizing technology, it offers a holistic knowledge experience to students, to meet their demanding daily life.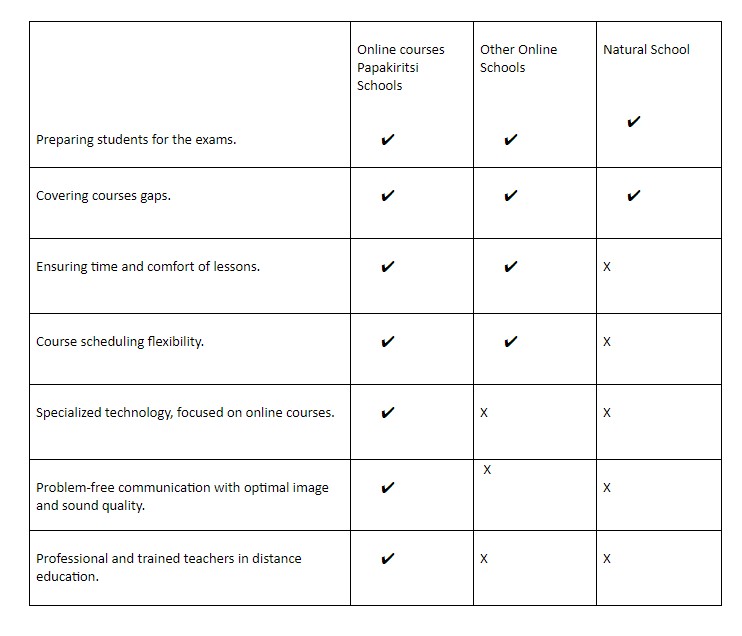 ---
How it works
These are Live Online tutoring courses with a teacher. Students are "connected" with appropriate equipment in the virtual room, gain visual and auditory contact with the teacher and attend the lesson from their place.
During the course, participants can communicate directly with the teacher, ask questions and participate in the lesson, as well as in a room.
At the end of the online lesson, students receive notes via email.
The parents are informed about the student's progress, by the teacher, as in the "natural" tutoring.

What I will need: